About Us

The entrance To CardiWest Kennels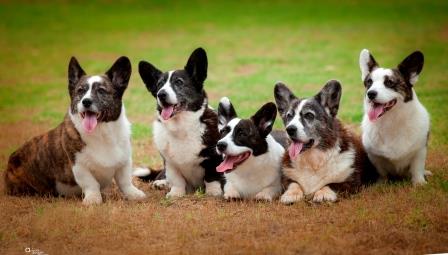 Cardigans are a double coated breed and can shed a lot, particularly at the end of Winter or in the case of females, when they come into season. They are Herding Dogs that originally herded cattle on the hills of Wales; in fact, the Welsh farmers used them as a general purpose dog, herding, guarding, vermin eradicator, watchdog and family pet. It is thought that the breed is approximately 2 and a half to 3 thousand years old. They are very hardy animals and have few problems if well bred and properly cared for when young.
Because of their long backs young puppies are discouraged from jumping although adults make wonderful trialling dogs. Cardigans love to have something to do. In Australia they are part of Group 5 – Working Dogs.
Our introduction to Cardigans and their inimitable personality was Buttons (Whisky 'n'Coke) – a much beloved family pet. He was Top Dog for almost 17 years (Rainbow Bridge 18 April 2000) and we could not envisage life without a Cardigan. Our dogs are part of our family and are always with us.
We are ANKC Registered breeders. Please feel free to contact Dogs West by e-mail: k9@dogswest.com to verify our membership. Please visit the CAWA website, a link to which can be found on our links page. We exhibit regularly, breed occasionally and sometimes have puppies available for loving homes. All e-mails are answered asap.
---
Cattery Yard looking South towards the kennels.
We can accommodate a small number of cats, so bookings must be made early.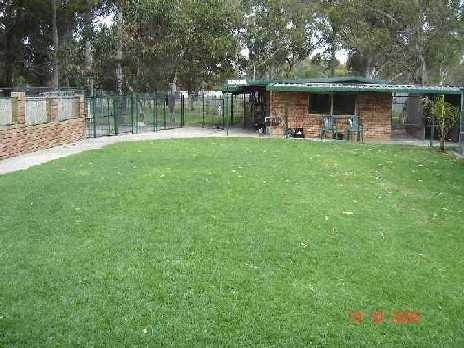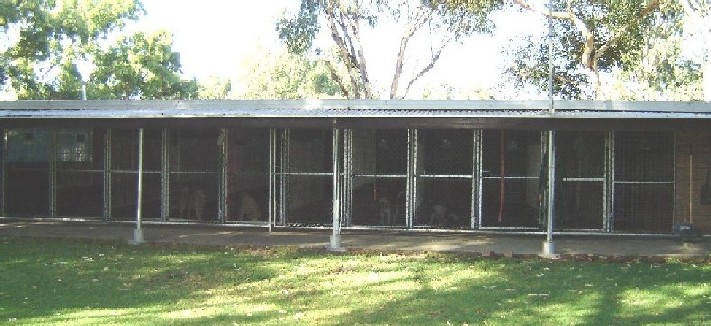 Kennel Block – we are a small kennel so bookings must be made early.
---
Introduction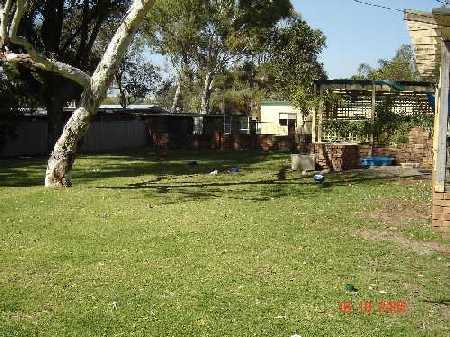 The CardiWest Crew have lots of room to play